Kent Butler
Born in Gunnison, Utah, Kent Butler developed a natural interest in nature and the American west. During his formative years, Kent can't remember a time when he wasn't drawing anything and everything that caught his eye. He is known for his unique and expressive use of color, as well as his black and white drawings. Kent's paintings have won numerous awards and are represented in private collections in Europe, Africa and the U.S.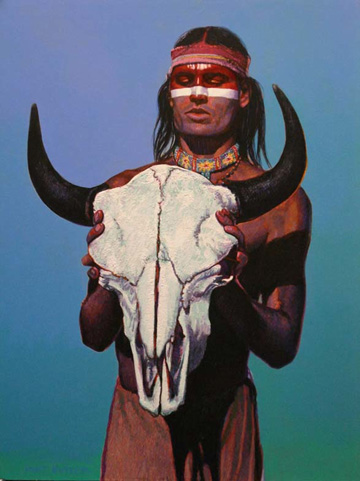 Vision Seeker
Acrylic on board | 18" h x 14" w
1800.
Featured in "Ojai Visions" exhibition, October 7 - November 20, 2011.