Sharon Butler
Sharon Butler has had a lifetime interest in, and love for, African and American Indian art, as well as Japanese and Chinese cultures. Sharon works in all mediums, but most prefers acrylics with which she can obtain a "beaded" three-dimensional effect. Sharon also incorporates leather and authentic materials in her art to create the illusion of where one medium begins and another ends. During her career, she has won numerous awards for her work.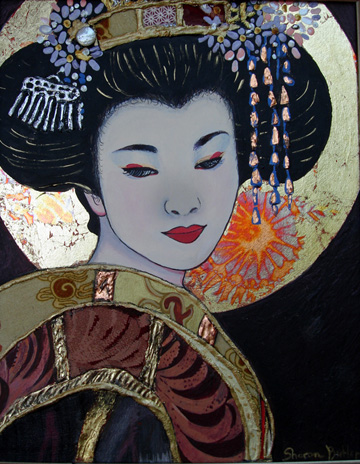 Contemplation
Mixed Media | 9.5" h x 7.5" w
900.
Featured in "Ojai Visions" exhibition, October 7 - November 20, 2011.