Valerie Freeman
Inspired by life and nature, Valerie Freeman simplifies her approach by experimenting with media and technology to create expressive and enriched works of art. She earned her BFA from Pratt Institute and is a recipient of prestigious awards and commissions including the Municipal Arts Society of NYC and the Ford Foundation. Valerie also curates, teaches art and is a digital printmaker. Her works are collected and exhibited internationally.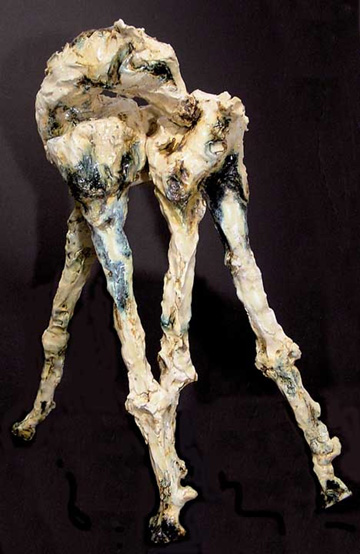 Gotta Itch - Aulun
Ceramic and mixed media | 29" h x 26" w x 11" d
1800.
Featured in "Ojai Visions" exhibition, October 7 - November 20, 2011.