Elisse Pogofsky-Harris
Elisse Pogofsky-Harris's work has been strongly colored by the 11 years she lived in Rome, Italy. "Her metaphoric language creates a dream world where past and present merge. Art historical allusions, personal symbolism and carefully observed reality intertwine in compositions that speak to both individual and universal concerns about life," wrote Richard West, in a recent catalogue of her work. Ms. Pogofsky-Harris's work has been widely exhibited here and abroad.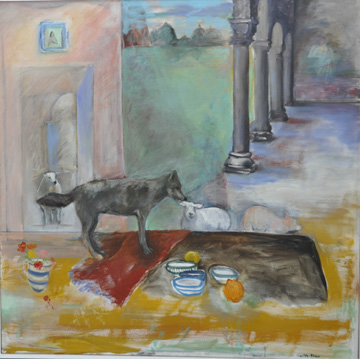 Roman Dreams: The Courtyard
Oil on canvas | 48" h x 48" w
6500.