Previous Exhibition:
The Opening Reception was held Saturday, January 13, 2018 / 2 - 5 pm

Bella Kaye Designs
Abby Hassani Folk Tale Necklace

Beato Pendant from Original Mold.

Glass and Cloisonné beads, Shell and jade beads, porcelain beads, brass beads, Vintage Indian Carved Folk Animal beads, Vintage Ceramic Beads, Vintage Trade Beads, Antique Button Clasp.

$400.

Richard Flores
Collaborative Painting

Acrylic on canvas

$250.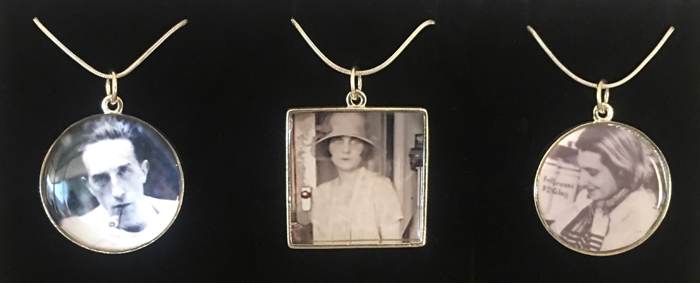 Yvette Franklin
Happy Valley Photo Necklaces
Gelatin silver print with resin and silver-plated frame | $38. each
Derek Weidman and Sean Ponder
Swallow Flight Patterns

Ceramic, wood, and paint

$1,800.

Linda Harmon
Homage Necklace #6

Beato pendant from Original Mold, jasper, quartz,

tiger's eye, silver, angelite, handmade beads.

$350.
We began 2017 with The Eternal Return, a collaborative event and exhibition that celebrated the centennial anniversary of the New York Dada Movement. Our first exhibition of 2018 continues the theme of collaboration. At a time when we are challenged with grappling for insights in an ever-changing world, we believe that we can best serve humanity and the planet by creatively working together.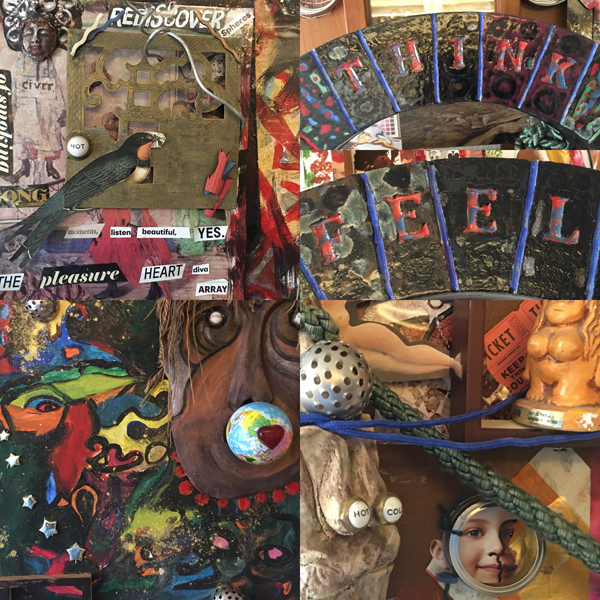 Works created and exhibited in conjunction with DADA: The Eternal Return
Art retains the potential to nourish us spiritually and intellectually, revealing enduring truths about the human condition. Engagement and interaction with the arts is a vital human experience, with the power to expand perception, and broaden the perspective of others.
We hope that you will join us on this journey.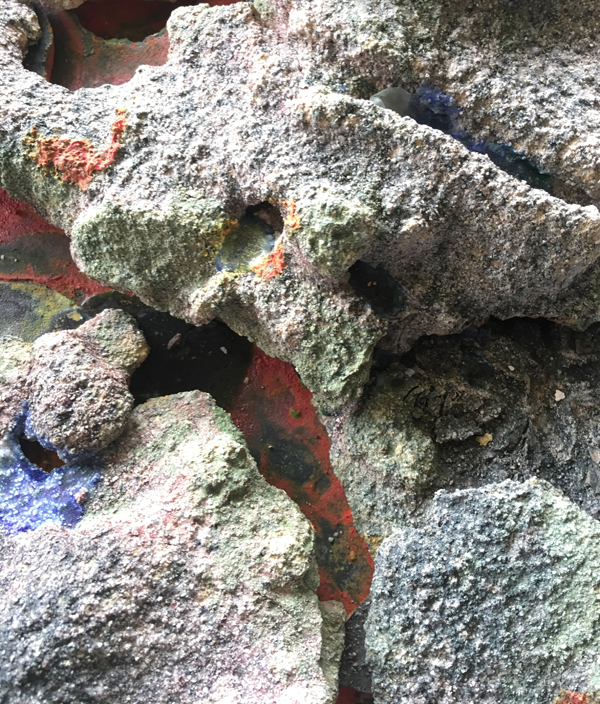 A collaborative ceramic work created by interns at the Center.