Greetings from Happy Valley!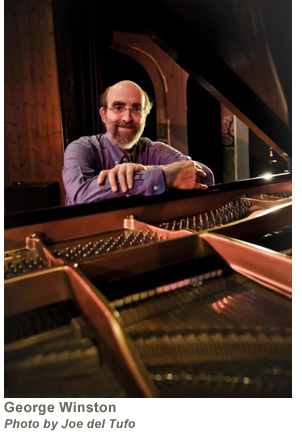 We are very pleased to announce that George Winston will be performing at the Zalk Theater in Happy Valley on Monday, May 19th at 7:30 pm. This very special performance is in conjunction with our current fundraising drive.
The Zalk Theater is a considerably smaller venue than the artist normally plays, and we expect the concert will sell out well in advance.
George Winston's beautiful, evocative and highly original music has influenced countless artists. Don't miss this rare opportunity to hear him perform in this intimate setting.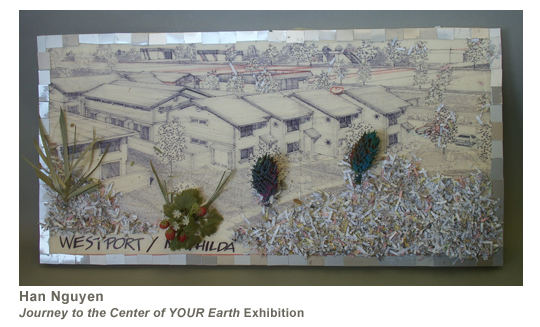 Our Journey to the Center of YOUR Earth exhibition will be presented March 1st - April 20th. The exhibition features works created during a workshop at the Center that explored various approaches to working with natural and man-made materials to promote awareness of the relationship between the earth and civilization.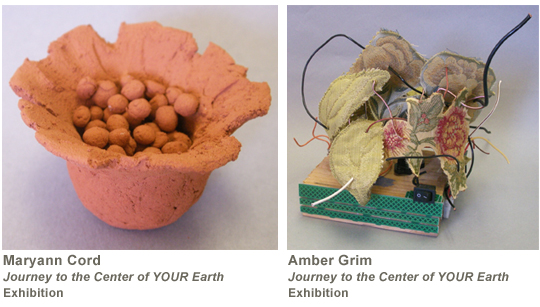 The work of diverse individuals, including Marcel Duchamp, Nader Khalili, Edward Kienholz, Robert Rauschenberg, Andy Goldsworthy, Kurt Schwitters, Joseph Cornell, James Turrell, and Robert Smithson were explored. Participants learned a variety of approaches, from taking clay from the earth and processing it to repurposed objects cast away by modern civilization to create works of art.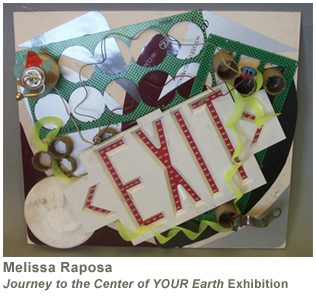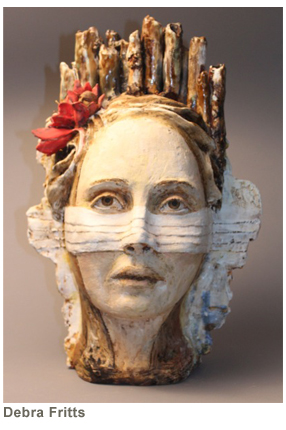 We've just added a new workshop to our Educational Programming. We will be presenting So Much More, a 2-day workshop with Debra Fritts, May 3rd and 4th.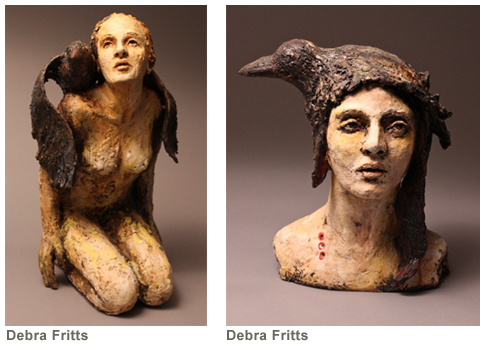 This workshop will explore the figure in sculpture using hand-building techniques. A head will be constructed using the coil method and detail technical information on facial features and proportions will be demonstrated . The importance of bringing "self" into the work to allow a spiritual connection between the sculpture and the maker will be discussed and explored. Also different ways to approach the surface will be demonstrated by using dry clays on the wet clay and the painting of engobes, slips and underglazes to achieve the first layer and a painterly surface. The importance of making marks and drawing into the surface will be stressed.
A presentation sharing the influence of nature and the environment on Fritt's current work will also be presented.
Cost: $350. Includes all materials and lunch.

Other upcoming workshops include Plein-Air Painting with Jennifer McChristian, Exploring the Monoprint with Christine Carroll, and for the first time I'll be leading writing workshops at the Center, including Embracing Destiny: Journaling, Creative Writing and The Inspired Life and Identity and Exhibition: A Writing Workshop for Artists.
Click here for more information about upcoming workshops.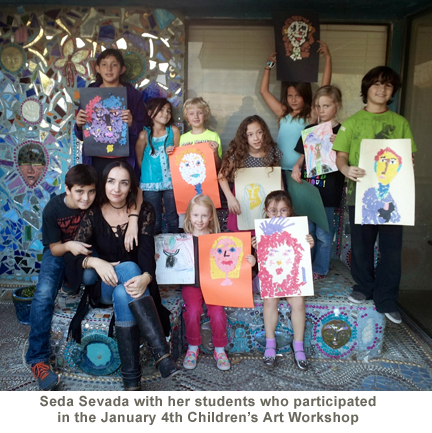 Ever concerned with the next generation, we have Children's Art Workshops, presented by Seda Sevada, from 1:00 - 4:00 pm on the first Saturday of every month. These workshops are free and I am always impressed by the work of these young artists.
Announcement
There will be no Children's Art Workshop in March.
For our next Children's Art Workshop, to be held Saturday, April 5th, parents are invited to come with their children an hour early. While the children work on an art project with our interns, parents will learn to incorporate the arts into children's educational experiences and everyday life. Topics will include the wide-variety of techniques and materials that can be utilized, allowing children to find their own artistic voice, how to teach history and culture through art projects, and how to utilize museums and their educational programming.
Click here for more information about our Children's Art Workshops.

If you'd like to assist us in caring for Beatrice Wood's legacy while presenting exhibitions, educational programming and performances, click here to learn more about the challenge grant from the Windgate Charitable Foundation, that will match any donation you make.
We've created a video about the Center to share our mission and programming. Click below to view the video, which I hope you might share with your friends by e-mail or social media to assist in sharing the life and work of Beatrice Wood, as well as the Center's activities.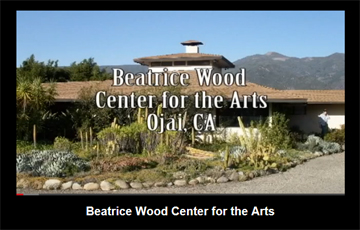 Thank you for your continued interest in and support of the Center.
Call 805-646-3381 or email BeatriceWoodCenter@gmail.com for more information on our exhibitions, workshops, performances, and events.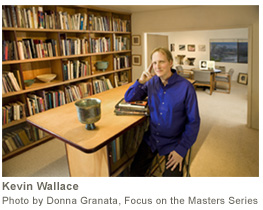 Kevin Wallace
Director, Beatrice Wood Center for the Arts
& the Happy Valley Cultural Center
Life Is An Art

Join Our Email List
Stay informed on upcoming events at the Beatrice Wood Center for the Arts!
To receive news and event accouncements, please email BeatriceWoodCenter@gmail.com
and ask to be added to our email list.
Thank you!
"Everybody wants freedom. We resent rules imposed from the outside, which can create chaos for the individual. But self-discipline is vital. We get nowhere without it."
~ Beatrice Wood