Event this Saturday, June 5th!
2:00 - 5:00 pm
I'm writing to invite you to attend a special event at the Beatrice Wood Center for the Arts. On Saturday, June 5th, we will be opening two new exhibitions and presenting a performance by The Suburbanoid Fatties.
Lucy Madeline: "Body of Time"

Lucy Madeline
| | |
| --- | --- |
| Lucy Madeline "Time" | Lucy Madeline: Body of Time will feature works created by the artist during her residency at the Center in April, as well as works informed by the experience. We have created a video featuring an interview to offer more insight into her work and time in Happy Valley. |
"The Earth in Our Hands"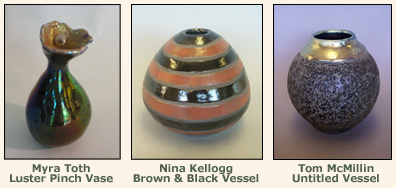 The Earth in Our Hands is a group exhibition of small-scale works by artists working in clay. The title makes reference to the medium and scale of the work, as well as the environmental, social and educational concerns of the Happy Valley Foundation.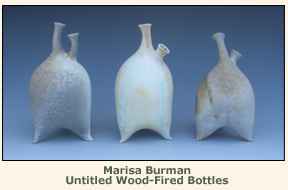 The artists include Julie Bagish, Ed Bellinger, Marisa Burman, Keke Cribbs, Julia Feld, Richard Flores, Otto Heino, Shane M. Keena, Nina Kellogg, Laura Langley, Tom McMillin, Kevin Myers, Mark Piercy, Vincent Suez, Myra Toth, Nina de Creeft Ward, and Fred Yokel.
Live Entertainment at the Opening Reception
by the Suburbanoid Fatties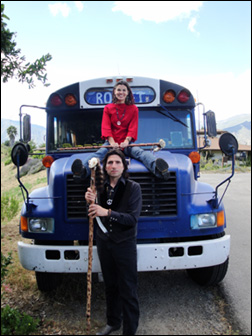 Suburbanoid Fatties
Jim and Bettie Sqi, aka The Suburbanoid Fatties, have been our artists in residence for the month of May. They have been recording a new CD and working on videos documenting their travels while at the Center and will be performing during the Opening Reception. We created a video featuring a past performance at the Center.

Watch Suburbanoid Fatties Video
Please Join Us!
The Opening Reception will be held on
Saturday, June 5th, 2010
from 2:00 - 5:00 pm
We have involved a number of local growers, including our neighbors at New Oak Ranch (www.newoakranch.com) to provide a wonderful array of vegetarian foods for those in attendance.
Chaos, Change & Uncertainty:
Expermentation in the Creative Process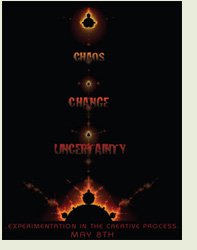 One of the joys of running the Center is the interaction with students from the Besant Hill School. We recently presented Chaos, Change & Uncertainty: Experimentation in the Creative Process, an exhibition featuring students from the Besant Hill School under the direction of Lucia Vinograd, Director of Visual Art.
The exhibition was documented in a two-part video,
which shares the art and ideas of these young artists.
It's a beautiful time of year in Happy Valley. The hills are green and desert flowers are blooming. The swallows have built their nests under the eaves and a roadrunner keeps coming to the front door and knocking on the glass with her beak. I hope you can come and visit sometime soon.