The Beatrice Wood Center for the Arts and Happy Valley Cultural Center
In association with The Ojai Foundation present
On Friday, September 16th, The Beatrice Wood Center for the Arts and the Happy Valley Cultural Center, in association with The Ojai Foundation, will present Drums and Dance of India, featuring the tabla ensemble Talavya (formerly Tabla Ecstasy) and Kathak dancer Jin (JoungJin) Won, at the Zalk Theater.
Tabla comes center stage in the hands of the young, highly trained players of Talavya, a quartet that revels in the tabla's hidden potency as a rhythmic and melodic instrument capable of expressing just about anything. The ensemble, formerly known as Tabla Ecstasy, distills the age-old spirit and practice of tabla into a high-energy, highly accessible evening that reveals the instrument's true joys.
The ensemble will be joined by accomplished Kathak (North Indian classical) dancer Jin (JoungJin) Won, who is also a tabla player, storyteller, and teacher, reflecting the deep unity of music and movement in Indian tradition.
The intensity and generosity of Talavya and Jin (JoungJin) Won keep to the spirit of Indian classical art, which is about devotion and not entertainment, while expanding its palette and its audience. Each performance moves between rousing peaks and slower, smooth meditative passages not usually associated with percussion. It engages the pure sonic energy of Indian traditions, the narrative possibilities of drums and dance, and the wide-open spaces for improvisation, creativity, and personal expression Indian arts offer.
Please click here for additional information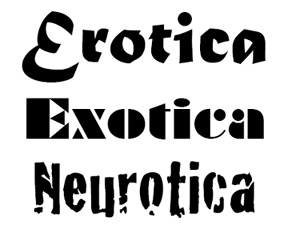 Beatrice Wood Center for the Arts
Saturday, September 24, 2011 / 7:00 pm
Reception to follow
Tree Bernstein is a poetry coach for Poetry Out Loud, a national recitation project and produces K-12 poetry workshops with California Poets in the Schools (CPITS). She writes for the Ojai Quarterly and is a regular contributor to the Whole Person Calendar. Tree would love for you to visit the foyer of her website at MixedMetaphorPress.com. From there you can enter TreeHouse Press or visit Ask Ms. Metaphor for a poetic response to the weary questions of a quotidian world.

Susan Florence has worked as a poet, author, and artist creating greeting card collections and gift books for 40 years. Her two lines of gift books, published in UK and Argentina, are translated into many languages. Poetry is Susan's personal way of passage through the years. Her poem "Wisteria" won the 2009 California Writers Club Contest, and "On The Meaning of Things" won the 2007 Lillian Dean Award for Poetry at the Central Coast Writers Conference. Her essays have been published in newspapers and journals.

Alicia Morris Soto was born and raised in Ojai. She dropped out of high school to pursue bilingual/cross-cultural studies at Ventura College, and English literature at California Lutheran University. She was a California Poet in the School for 5 years before leaving the country. She studied painting and art history at the Aegean Center for the Fine Arts in Greece, and received a one-year studio fellowship at the Bell Arts Factory after her return. Her work has been featured in Calyx: A Journal of Art and Literature By Women, and shown at the Ventura County Museum of Art. Her paintings have been collected internationally.
Join Our Email List
Stay informed on upcoming events at the Beatrice Wood Center for the Arts!
To receive news and event accouncements, please email BeatriceWoodCenter@gmail.com
and ask to be added to our email list.
Thank you!