Saturday, November 14, 2009
Opening Reception for Two Exhibitions: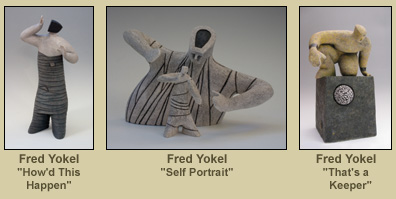 Art in the Family: Works by
Ben Wilson, Evelyn Wilson,
and Joanne Jaffe
In the Logan Gallery


On-line exhibition will be posted soon.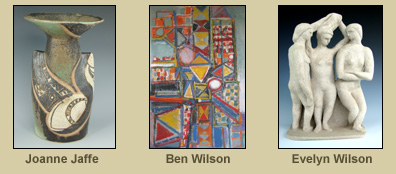 These exhibitions will continue through December 27, 2009.
The Opening Reception on November 14th will also include a trunk show featuring jewelry designer
Will Brown.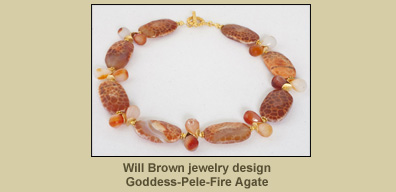 The jewelry designs of Will Brown are based around the stones that attract him personally and much of his time is spent searching the world for the unusual shapes and cuts of stones that he treasures. Vibrancy of color is another key factor in the vivid, original designs for which he is known.
"Cultures over the centuries have identified certain metaphysical properties associated with precious and semi-precious stones," Brown says. "I tune into this energy source as I design - the result is what you see in my line of jewelry.
With live music by Lee Rollag