Dear Friends,
I am very pleased to announce that The Beatrice Wood Center for the Arts has been awarded a challenge grant by the Windgate Charitable Foundation.
For a limited time, Windgate will match every dollar we raise, up to $25,000. Please help us reach our goal!
This support helps the Center sustain current programs, including exhibitions, performances, and education, while caring for the legacy of Beatrice Wood. Gifts from foundations and individuals are essential to our survival and we are grateful for any level of support you are able to provide.
Since our inception, the Center has been quietly supported by close friends of Beatrice Wood, and without this generosity of spirit we would not be here. This is the first time we have reached out to the larger public. As any donation will be doubled by the Windgate Charitable Foundation, your gift will have a significant impact on moving us toward our goal of being the self-perpetuating activity that Beatrice Wood and the Founders of Happy Valley envisioned.
As the Center operates as an activity of the Happy Valley Foundation, a 501 (c)(3) non-profit corporation, all donations are fully tax deductible.
Please watch a short video about the Center's mission, evolution, and programming: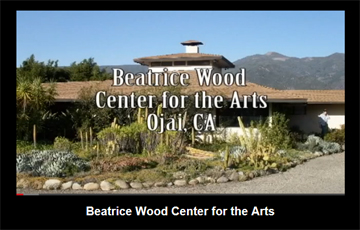 There are three ways that you can assist us in looking after Beatrice Wood's legacy while supporting the arts and education:
1) Donate any amount in conjunction with the Windgate Charitable Foundation challenge grant. You can mail a check to us at:
Beatrice Wood Center for the Arts
P.O. Box 804
Ojai, CA 93024
or click this link to make a donation using a credit card.
2) Acquire original works of art! We present an exceptional array of artists in our exhibitions - a very direct way of supporting the arts. You can also acquire works created by our young intern artists, created in Beatrice Wood's studio. These works are priced for gift-giving or additions to a burgeoning art collection.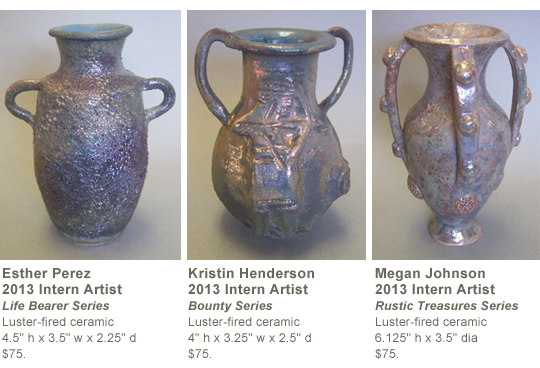 3) Share the Beatrice Wood Center for the Arts with your friends and family, whether bringing them to the Center to experience exhibitions, performances, or workshops, or by sharing us via social media websites with them. We are ever expanding our outreach so that our exhibitions, performances and educational program can be enjoyed by individuals internationally.

Please join us in caring for Beatrice Wood's legacy, introducing her to new generations, presenting cultural programming, and supporting arts education. We appreciate your ongoing interest in and support of the Center - have a Happy Holiday Season!
Call 805-646-3381 or email BeatriceWoodCenter@gmail.com for more information on our exhibitions, workshops, performances, and events.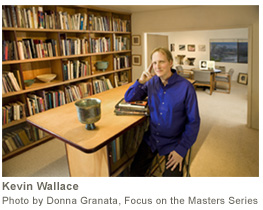 Kevin Wallace
Director, Beatrice Wood Center for the Arts
& the Happy Valley Cultural Center
Join Our Email List
Stay informed on upcoming events at the Beatrice Wood Center for the Arts!
To receive news and event accouncements, please email BeatriceWoodCenter@gmail.com
and ask to be added to our email list.
Thank you!
"I think one can be creative no matter where one is. You don't have to be an artist. The creative person is the person who is open to life and listening to life as it comes to him."
~ Beatrice Wood