Education
Previous Workshop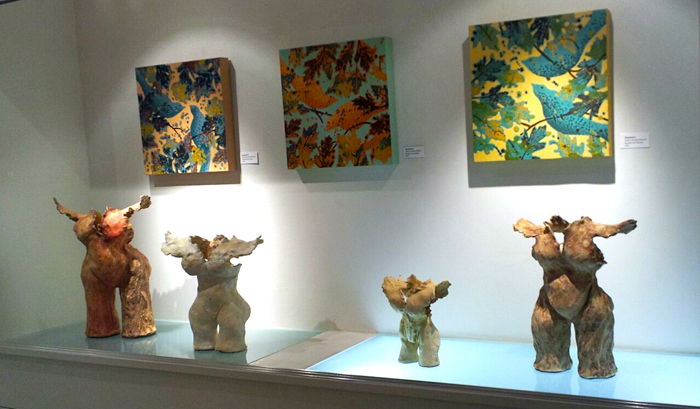 Goddess Figures by Maryann Cord
Delve into the ancient heritage of Goddess worshiping/honoring societies and study images of ancient Venus and Goddess figurines. Participants will then be guided to create their own interpretation working in clay. Participants will be instructed on the use of oxides, underglazes and mason stains to add color and depth in a watercolor-like fashion to the wet clay. The "once-fired" work will air dry and then be kiln-fired for participants to pick up at a later date.
No prior experience necessary.
Goddess Figures by Maryann Cord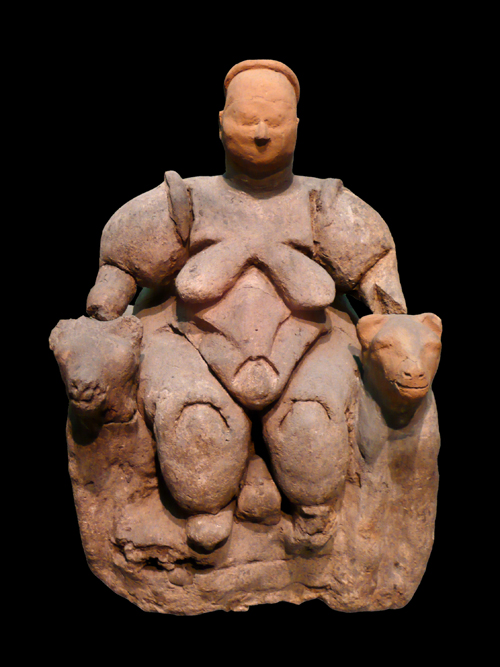 Seated Mother Goddess of Çatal Hüyük, circa 6000 BC
Cost $75 - includes all materials and a light vegetarian lunch.
Reserve your space now!
A museum enthusiast and avid traveler, Maryann Michalski Cord has always been fascinated and inspired by works of art from the ancient world. She works freestyle sculpting with her hands, combining figures and faces - original portraits born of earthen clay expressing spirit, emotion, myth and ancient tradition.
"I've always been fascinated and inspired by works of art from the ancient world. At a very young age I caught not only the travel bug from my gypsy mother but also her habit of visiting every museum in every city in every country we visited around the world. I coveted antiquities. I always thought how cool it would be if I could take a museum piece home with me. Prompted by this passion for the ancient I create what I like to call modern day artifacts. An homage to all the treasures dug up from those historic archeology sites around the world", says Cord.
Kim Bowen, a collector from Laguna Beach expressed, "Cord's pieces look as if they were just dug up from some ancient ruin...artistic evidence of some vanished culture from long ago."
"I believe the role of an artist in society and in the larger arc of human history is to bring us closer to the divine. It is the role of the artist to find the holy within, to locate that divinity, to be an agent for it in the somatic world, and to bring that link that lies beyond ordinary experience into this world. An artist becomes co-creator with that divine, shaping raw materials into objects that allow us to glimpse for a moment - soul - or spirit level energy - that has the ability to change us." Cord said.
Cord feels particularly connected, inspired and aligned with ancient goddess and Venus-type figurines from both Paleolithic age and the Aegean Bronze age of Minoan civilization.
The sacred, the divine, and the goddess are all reoccurring themes in her work.
For workshop registration, please contact:
The Beatrice Wood Center for the Arts
Tel: 805-646-3381 or email us at BeatriceWoodCenter@gmail.com.

Our workshops and classes all take place at the Beatrice Wood Center for the Arts (driving directions).

Learn more about our workshops and view additional photos on Facebook. Click here!
Please call 805-646-3381 or email BeatriceWoodCenter@gmail.com for more information on our exhibitions, workshops, and performances.