Education
Previous Workshop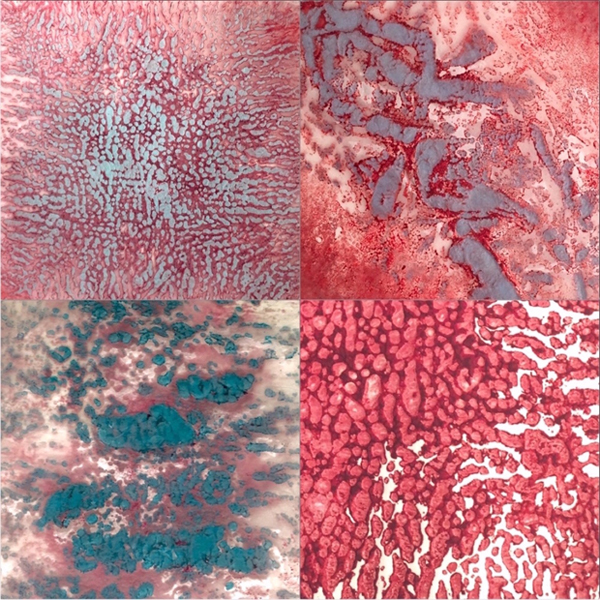 Caryl St. Ama
Series of Encaustic Collagraphs
Pigment stick on a variety of papers, each 12" x 12"
Caryl St Ama will guide students through an introduction to working with R&F Encaustic paint and pigment sticks. The 2-Day workshop provides students an immersive experience with a solid base in techniques and best practices for using wax. Throughout the two days, she encourages your creative development in painting, layering, mark making and mixed media work.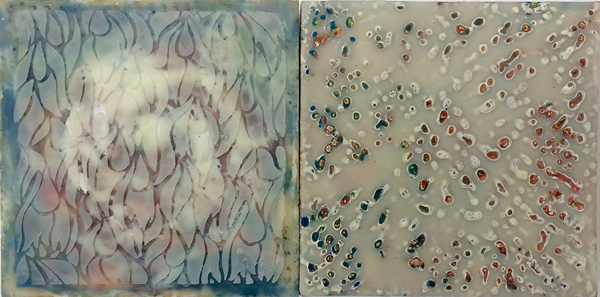 Caryl St. Ama
Squirts up Stream
Encaustic Diptych on wood panels, 6" x 12"
Following a historic overview of encaustic, Caryl introduces current approaches to studio setup, tools and health and safety. With a strong emphasis on approaching wax as a painting media, students become familiar and comfortable with brushwork, fusing, and layering. This class examines specific characteristics that make wax a unique material to work with including opacity, temperature, adhesion, and texture.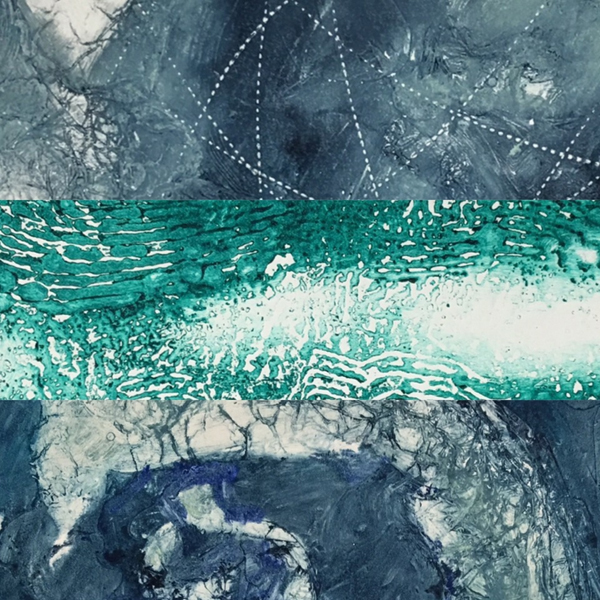 Caryl St. Ama
Series of Encaustic Collagraphs
Pigment stick on a variety of papers, each 12" x 12"
Encaustic is adaptable to other media and artistic process, additional techniques we explore include image transfer, and combining oil and wax. After each demonstration participants have time to work hands-on with the wax and explore each technique at your own pace following an individual direction. Artists working in any painting media will find this workshop an exciting opportunity to grow their visual vocabulary with wax.
Cost $275. per person – Includes all materials and a light lunch.
Reserve your space now!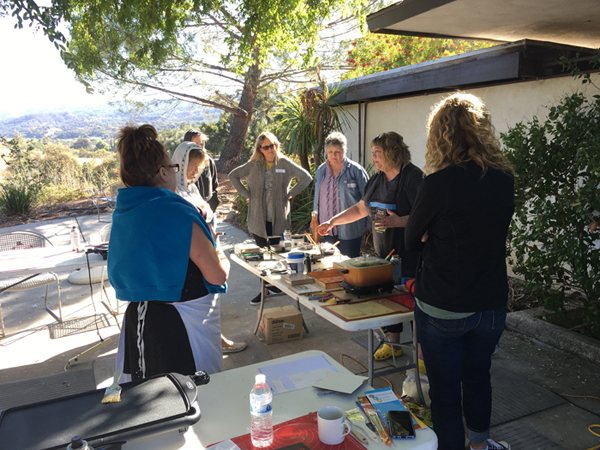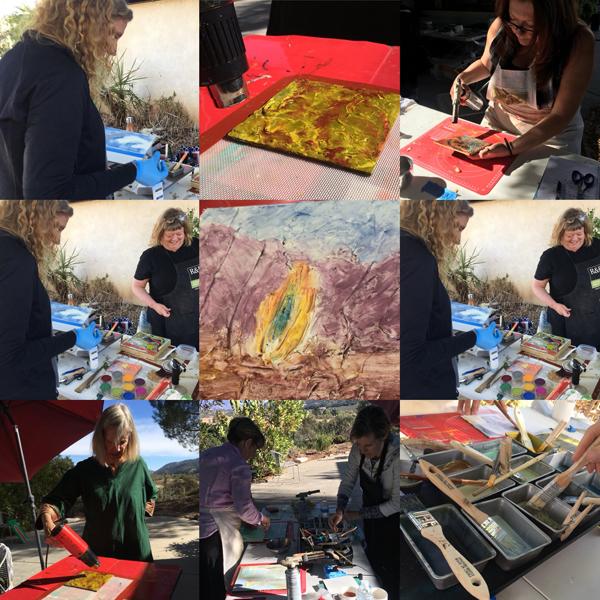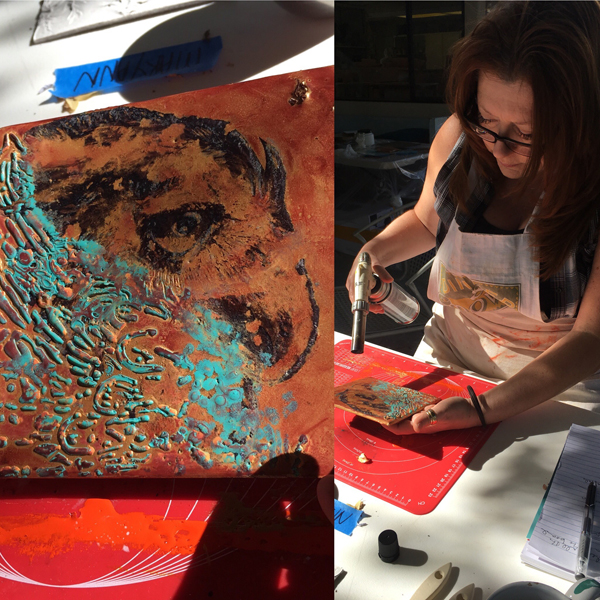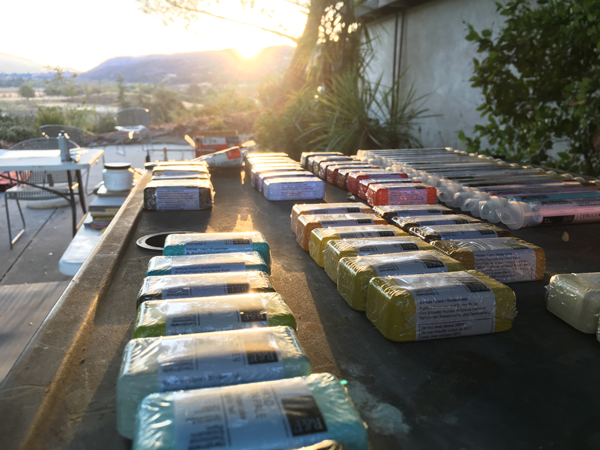 Encaustic Workshop Pigments
The Beatrice Wood Center for the Arts
Tel: 805-646-3381 / Email us at BeatriceWoodCenter@gmail.com.

Our workshops and classes all take place at the Beatrice Wood Center for the Arts (driving directions).

Learn more about our workshops and view additional photos on Facebook. Click here!
Please call 805-646-3381 or email BeatriceWoodCenter@gmail.com for more information on our exhibitions, workshops, and performances.