Education
Previous Workshop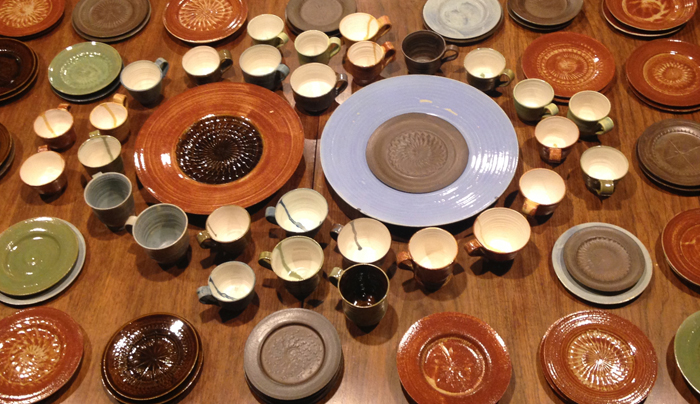 Cups and Plates by Sean Ponder
In this afternoon workshop, participants will learn basic hand building techniques for working in clay, while transforming ordinary kitchenware into extraordinary works of art.


Tray by Sean Ponder
No prior experience is necessary.
Cost $35
Reserve your space now!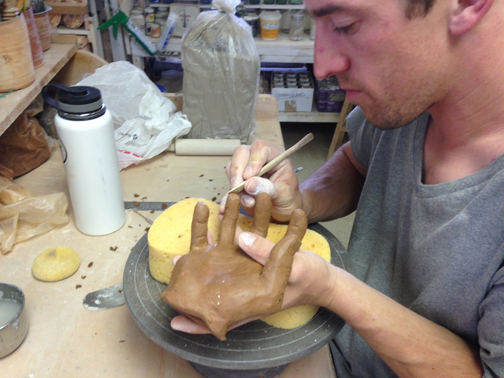 Sean Ponder

Sean Ponder discovered at a young age a desire to help others, which has led him to utilize his artistic ability to address societal issues and pursue life as an educator. Witnessing families torn apart by addiction inspired a series of work that depicts the process of recovery and the resulting transformation. Sean was drawn to clay due to its basic elemental nature, tactile qualities, and processes involved - how water and earth can be formed, and then through the process of firing, become forms that are both functional and artistic. From the composition of clay, to the relationship between the vessel and human form, Ponder explores individual works as well as installations and conceptual works such as Journey to Revival.
For workshop registration, please contact:
The Beatrice Wood Center for the Arts
Tel: 805-646-3381 or email us at BeatriceWoodCenter@gmail.com.

Our workshops and classes all take place at the Beatrice Wood Center for the Arts (driving directions).

Learn more about our workshops and view additional photos on Facebook. Click here!
Please call 805-646-3381 or email BeatriceWoodCenter@gmail.com for more information on our exhibitions, workshops, and performances.