Education
Previous Workshop
In this workshop, we will build a figure using coil construction with the consideration of the body being a holding place. Assembled parts and attachments and found objects will embellish the form.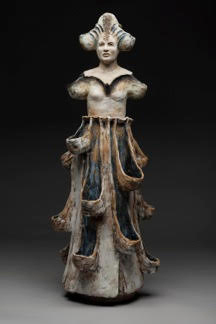 Figure by Debra Fritts
Students should be prepared with ideas of the position of the figure: standing, sitting...etc. Bring a collection of images as a reference for the figurative form. Surface treatment will be explored by using a painterly approach to the wet clay with engobes and underglazes.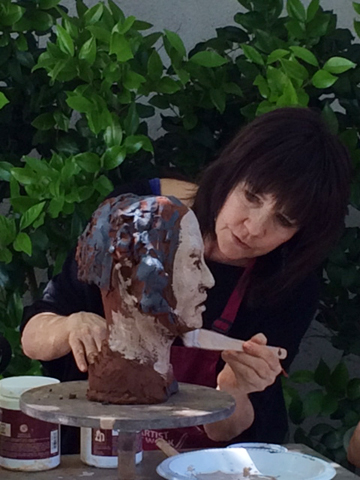 Debra Fritts at Work
Cost: $375. Includes all materials and lunch.
Reserve your space now!

The Beatrice Wood Center for the Arts
Tel: 805-646-3381, Email: BeatriceWoodCenter@gmail.com.

Our workshops and classes all take place at the Beatrice Wood Center for the Arts (driving directions).

Learn more about our workshops and view additional photos on Facebook. Click here!
Please call 805-646-3381 or email BeatriceWoodCenter@gmail.com for more information on our exhibitions, workshops, and performances.