Education
Upcoming Workshop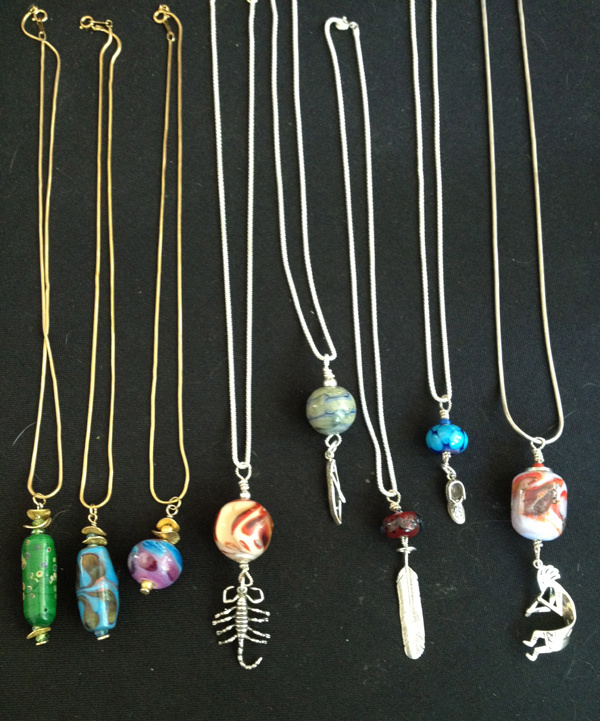 Pieces by Yvette Franklin

Lampworking is a process of making glass beads by melting glass rods in a flame and winding the molten glass around a coated metal mandrel. The hot glass can then be shaped and decorated in a multitude of ways before the annealing process, which requires the bead being slowly cooled.
The process dates back to the earliest examples of glass beadmaking from Mesopotamia (2340-2180 BC). The Roman period, New Kingdom Egypt, and the era of Islamic dominance in the Mediterranean (600-1400 AD) are considered to be the three great periods of ancient glassmaking.
There is archeological evidence that the Egyptians were familiar with techniques ca. 2000 BCE, though some historians argue that the earliest fusing techniques were first developed by the Romans, who were much more prolific glassworkers. Fusing remained the primary method of making small glass objects for approximately 2,000 years, until the development of the process for blowing glass.
This workshop will present a hands-on introduction to these artistic processes.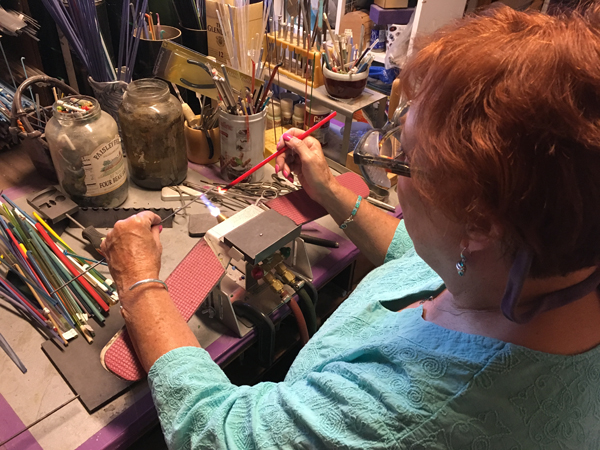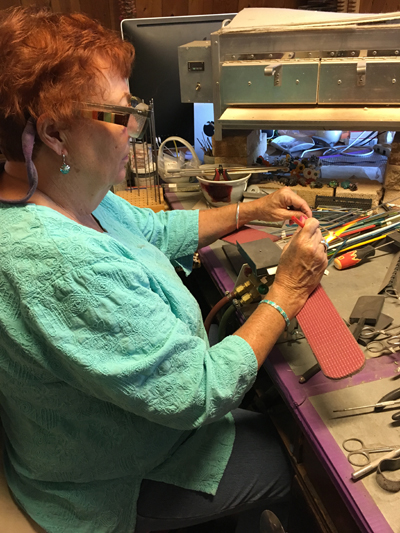 Yvette Franklin

Cost $150. per person – Includes all materials and a light lunch.
Reserve your space today!
The Beatrice Wood Center for the Arts
Tel: 805-646-3381 / Email us at BeatriceWoodCenter@gmail.com.

Our workshops and classes all take place at the Beatrice Wood Center for the Arts (driving directions).

Learn more about our workshops and view additional photos on Facebook. Click here!
Please call 805-646-3381 or email BeatriceWoodCenter@gmail.com for more information on our exhibitions, workshops, and performances.