Education
Previous Lectures
A Lecture by Patrick Crabb
Sunday, September 11, 2016
1:30 pm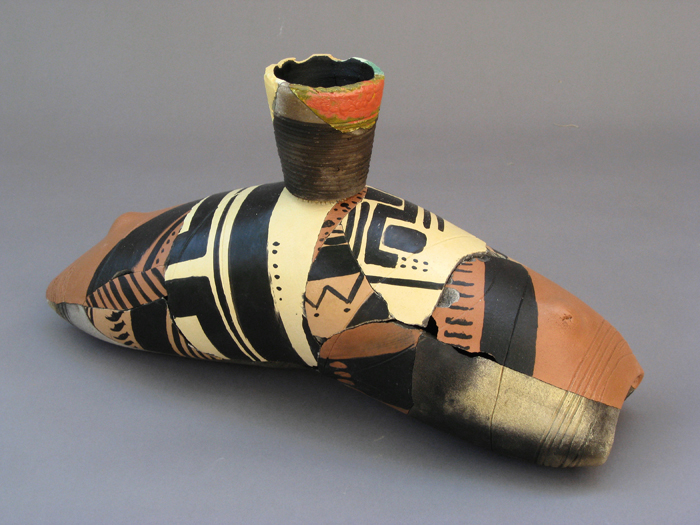 Bipod | by Patrick Crabb
Patrick Crabb's paths of discovery have taken him in several related directions exploring the vessel, architectural interpretations, and the figure. These paths continue to criss-cross each other, conveying a sense of mystery and visual power to the viewer. Historical artifacts from ancient cultures layer the imagery, resulting in a multi-cultural composition, reflecting contemporary life.

An Afternoon with Hans Weissflog
Saturday, July 13, 2013
2:00 pm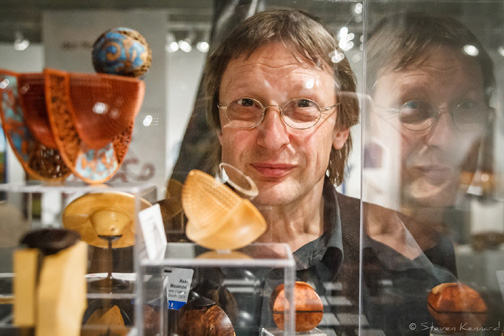 Hans Weissflog | Photo by Steven Kennard
Internationally acclaimed artist Hans Weissflog, who will be visiting us from Germany, will offer a PowerPoint presentation, sharing the development of his work and a discussion of recent explorations.

| | |
| --- | --- |
| Hans Weissflog | Hans Weissflog |

Slowing of Perceptual Time: The Spiral Patterns of Light
A Lecture by Laura Joines
Saturday, November 12, 2011
5:00 pm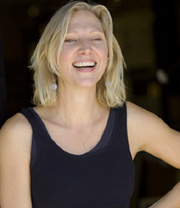 We will present Slowing of Perceptual Time: The Spiral Patterns of Light, a lecture by architect Laura Joines, in the Logan Gallery of the Center on Saturday, November 12th at 5 pm. The lecture will draw from wide-ranging sources, including Plato's belief that first-hand knowing is critical to learning and understanding, and Albert Einstein's theories regarding the relationship between space and time.
"My method is made up of unpremeditated intellectual acts of knowing the buildings of a place or the things of a site that have the qualities of slowing time down," Joines says. "I need to know the buildings by feeling the building in the mind through first hand experience. Only then can I attempt the act of interpretation."
Laura Joines, AIA, is a Professor at California Polytechnic State University, San Luis Obispo. Her work embraces feeling a space and integrating the daily processes of life with an emotion and spirit and heralding the moment and the practical. She is currently working on a number of projects for the Besant Hill School of Happy Valley.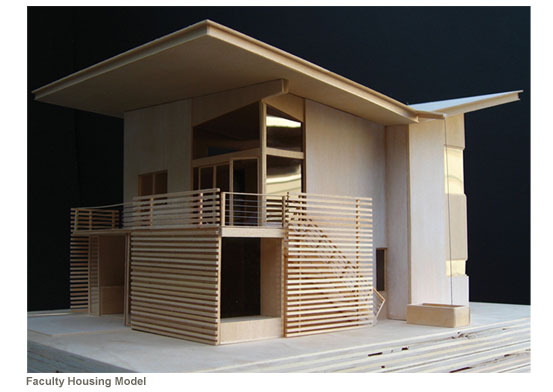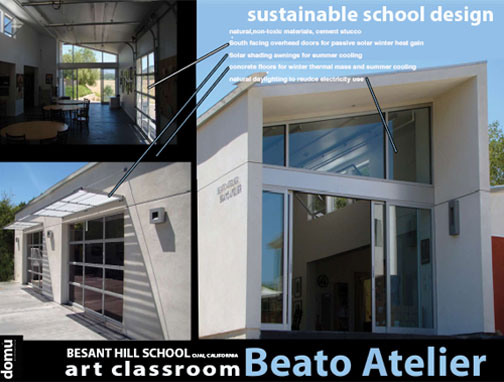 The Ventura County Potters' Guild presents
at The Ventura Senior Recreation Center
420 E. Santa Clara St.
Ventura, CA 93001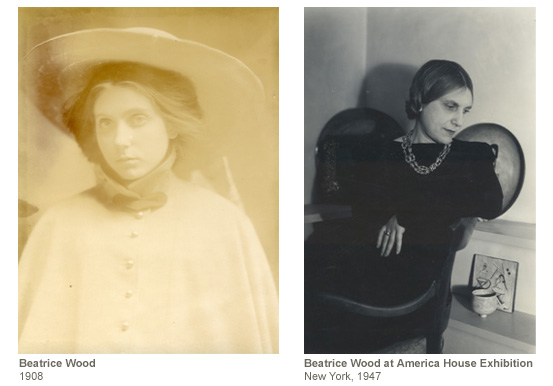 Kevin Wallace, Director of the Beatrice Wood Center for the Arts, will discuss the life of Beatrice Wood and the Center, in the larger context of the art world, philosophical movements, and Ojai history.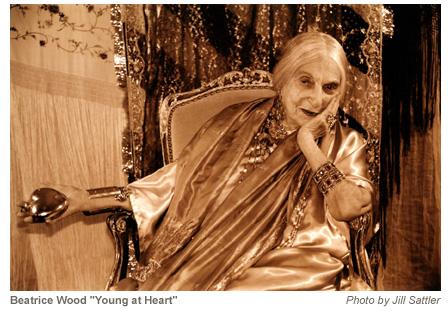 Doors open at 7 pm. Free to the public.
For more information, contact Cecile Faulconer 805 985-5038.