Gayel Childress
Gayel uses paint to express her feelings as one would use words for writing poetry. Favorite subjects are landscapes, the figure and still life. Choosing acrylic, watercolor, mixed media and print-making as painting mediums. Her recipe to expressing herself is this: many cups of color, dash of design, and a handful of whimsy, all tossed together. Childress gives credit to her art success from living in Ojai by saying, "The Ojai Valley brings the magic out of all artistic souls that live here."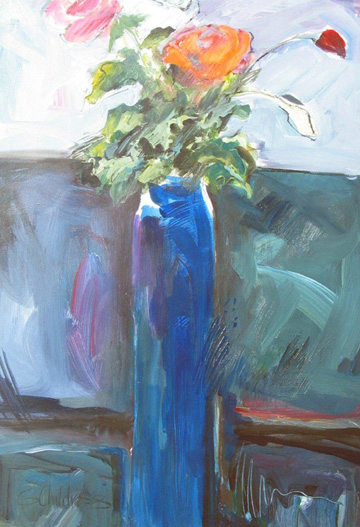 Floral Series #3
Acrylic on paper | 27.5" w x 39" h
3000.
Featured in "Ojai Visions" exhibition, October 7 - November 20, 2011.