Evelyn Dayman
Ojai artist Evelyn Dayman was born in Los Angeles and spent her childhood summers on an orchard ranch in Northern California. These early memories of rural California inspire her to paint landscapes that capture the Ojai area as well as her travels abroad. Evelyn prefers the richness and permanence of oil paints for her colorful and radiant impressionist scenes. Her work is in numerous public and private collections, including those of Union Oil Corporation and Washington Mutual Bank.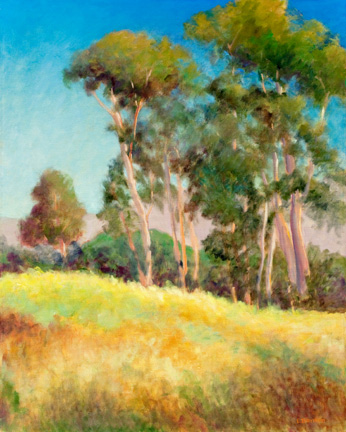 Hillside Colors
Oil on canvas | 30" h x 24" w
2000.
Featured in "Ojai Visions" exhibition, October 7 - November 20, 2011.