Carolyn Fox
Carolyn Fox works in a wide variety of media including painting, printmaking and bronze sculpture. She studied painting and sculpture at UCSC and received a M.F.A. in Painting from the University of Pennsylvania Graduate School of Fine Arts. Her work is shown throughout Southern California.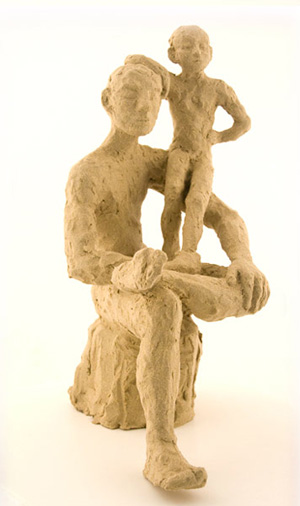 Father and Son
Ceramic | 14" h x 10" w x 6" d
800.
Featured in "Ojai Visions" exhibition, October 7 - November 20, 2011.