Sylvia Raz
Sylvia Raz has lived in Uruguay, Israel and, since 1974, in the United States. She studied art at the Betzalel Institute and UCLA. Her work evolves around the figure and human passion, striving to capture the sublime and pathetic aspects of life. She works in wide-ranging media - clay, stone, assemblage, knitting, bronze, to create works that imply an intimate relationship with life and a feminist point of view, compatible with the humor and lightness of heart she seeks to share.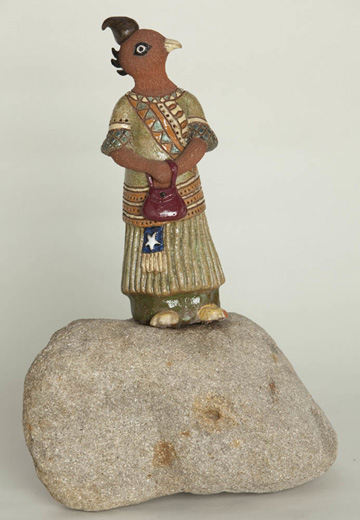 The Early Bird Shopper
Glazed stoneware and rock | 9" h x 2" w x 2" d
750.