Upcoming Exhibition: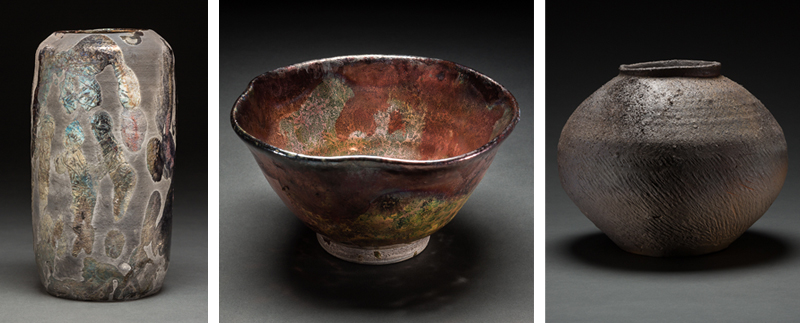 I was born in France and spent my childhood living in Pakistan, India, Thailand and other parts of South-East Asia, where I attended American International Schools. My first exposure to the art and craft of clay occurred as a boy living in New Delhi when village Sikh potters visited my school to demonstrate their throwing techniques using hand powered wooden wheels that rested on the ground. The technical virtuosity and creative spirit of these potters had a profound impression on my future path. I enrolled in my first ceramics class in high school with Franz Nicolay and never stopped working in clay. My current work represents my involvement in wood-fired ceramics that began as a student at the Kyoto City University of Art Graduate School. Both functional and sculptural, echoing the interaction between nature and everyday life, much of my work concentrates on anagama wood-fired natural ash glazed ceramics made and fired at my studio and kiln in Elkins, New Hampshire. I prepare my own clays and glazes with natural materials containing the subtle hues of nature itself. My firings take several days to achieve desired effects. The firing process directly influences the patina and character of the work, creating a rather rough and organic surface quality. Exploring the expressive possibilities of wood-fires porcelain and stoneware provides for unlimited opportunities to communicate subtle and nuanced ideas.
The Beatrice Wood Center for the Arts is Open to the Public
Fri, Sat, & Sun 11:00 am - 5:00 pm.
8585 Ojai-Santa Paula Road, Ojai, CA 93023
805.646.3381
Driving Directions