Previous Exhibition:
The Opening Reception was held Saturday, March 10, 2018 / 2 - 5 pm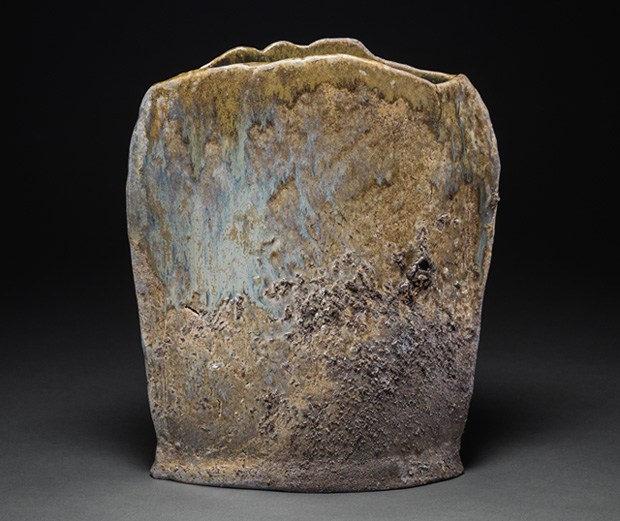 Jon Keenan
Slab Vessel | Wood-fired stoneware with rutile glaze | $1,000.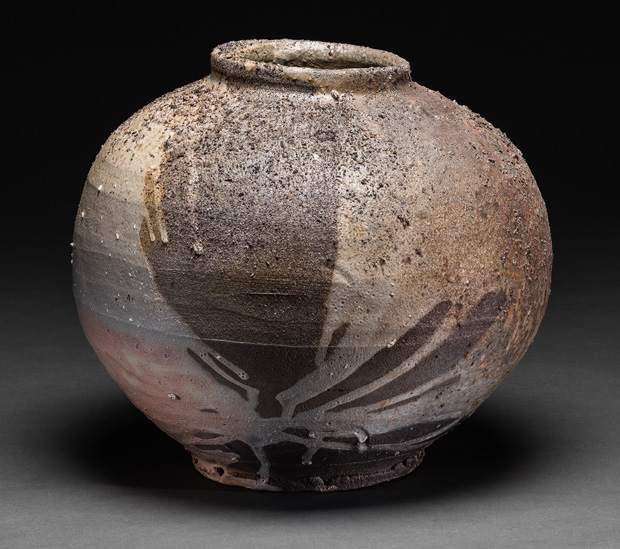 Jon Keenan
Round Pot | Wood-fired stoneware | $1,500.

Jon Keenan
Vase | Wood-fired porcelain | $1,200.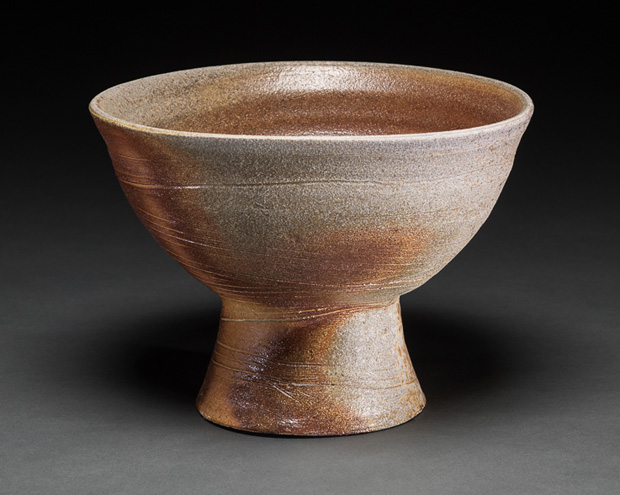 Jon Keenan
Homage to Beato | Wood-fired stoneware with natural ash glaze | $500.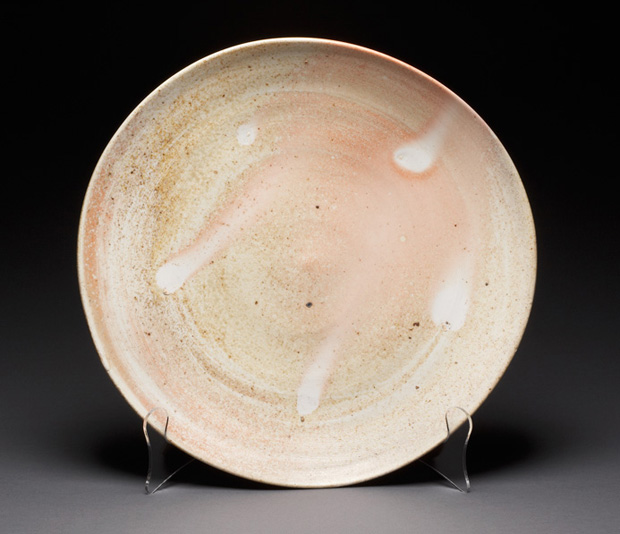 Jon Keenan
Plate with Wad Marks | Wood-fired porcelain | $300.
Works by Jon Keenan were photographed by Bill Truslow.
My first exposure to pottery occurred as a young boy living in New Delhi when local potters visited my school to demonstrate their throwing techniques using hand powered wooden wheels that rested on the ground. Seemingly effortless, they made kalshi, globular water jars, out of an iron red earthen clay. The technical virtuosity and creative spirit of these potters stayed with me and had a profound impression on my future path. In high school, I enrolled in my first ceramics class and never stopped working in clay. My current work represents my involvement in raku and wood-fired ceramics that began as a student in Kyoto, Japan. Both functional and sculptural, my work's primary focus is on anagama wood-fired natural ash glazed ceramics made and fired at my studio and kiln in Elkins, New Hampshire. I prepare my own clays and glazes with (sometimes local) materials containing the subtle hues of nature itself. My firings often take several days to achieve desired effects. The firing process directly influences the patina and character of the work, creating an earthy organic surface quality with the varied ash deposits and coloration. Exploring the expressive possibilities in porcelain and stoneware provides for unlimited opportunities to communicate subtle and nuanced ideas.


Jon Keenan and Beatrice Wood in 1995

I met Beatrice Wood at home in Ojai in 1995 around the time of her 102nd birthday. I had long been an admirer of Beatrice's life and work and the opportunity to meet her was unforgettable. I am most thankful for the opportunity to be back in Ojai to exhibit my work for the first time at the Beatrice Wood Center for the Arts and to be part of Beato's enduring legacy.
The Beatrice Wood Center for the Arts is Open to the Public
Fri, Sat, & Sun 11:00 am - 5:00 pm.
8585 Ojai-Santa Paula Road, Ojai, CA 93023
805.646.3381
Driving Directions