Greetings from Happy Valley!
I'm writing to bring you up to date on our work at the Center and upcoming exhibitions, workshops, and events.

The Beatrice Wood Center for the Arts and Happy Valley Cultural Center is pleased to announce a series of workshops for children, to be held the first Saturday of every month. The workshops will be led by Seda Sevada and will introduce children to a wide range of media and processes. In many cases the workshops will involve artists-in-residence at the Center, or special guests, providing unique opportunities for expansive experience with the arts. The workshops are being offered free of charge and space is limited. For more information on this program, click here or contact the Center.

Our Ojai Visions exhibition, featuring artists who are members of Ojai Studio Artists (OSA), opened on the day of the Ojai Studio Artists Tour. As we were part of the tour, we had a great many visitors, but all of the artists in the exhibition were busy opening their studios to the public over that weekend. Please join us for a reception and an opportunity to meet the artists and a last opportunity to see this exhibition.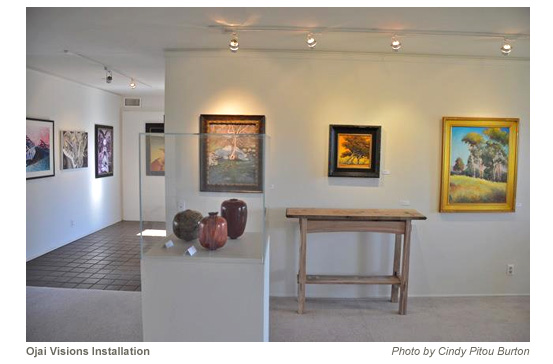 Attend the Ojai Visions reception, and stay to enjoy a lecture...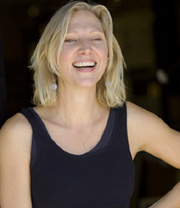 We will present Slowing of Perceptual Time: The Spiral Patterns of Light, a lecture by architect Laura Joines, in the Logan Gallery of the Center on Saturday, November 12th at 5 pm. The lecture will draw from wide-ranging sources, including Plato's belief that first-hand knowing is critical to learning and understanding, and Albert Einstein's theories regarding the relationship between space and time.
"My method is made up of unpremeditated intellectual acts of knowing the buildings of a place or the things of a site that have the qualities of slowing time down," Joines says. "I need to know the buildings by feeling the building in the mind through first hand experience. Only then can I attempt the act of interpretation."
Laura Joines, AIA, is a Professor at California Polytechnic State University, San Luis Obispo. Her work embraces feeling a space and integrating the daily processes of life with an emotion and spirit and heralding the moment and the practical. She is currently working on a number of projects for the Besant Hill School of Happy Valley.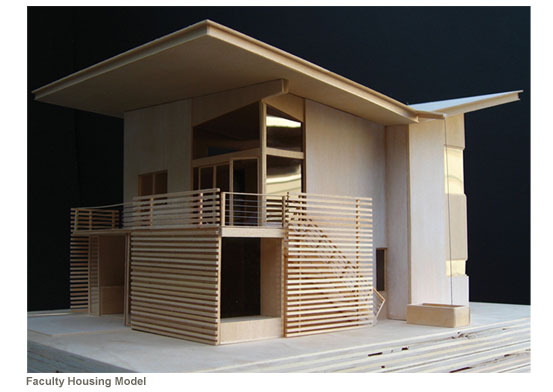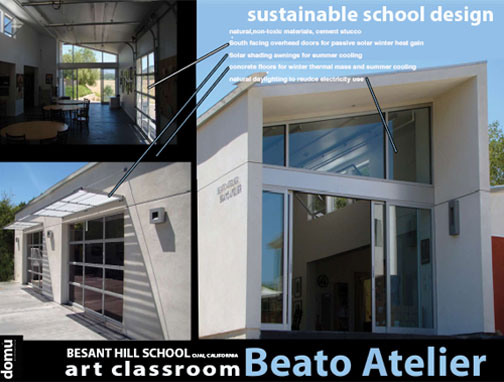 Save the Date:
On Saturday, November 26th, two new exhibitions will open at the Center. More information to come.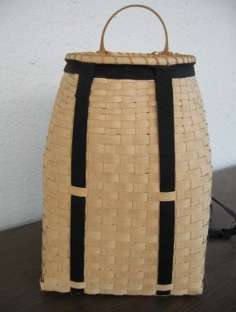 Learn to use basketry techniques to make your own traditional Adirondack backpack. This extremely functional and beautiful alternative to the modern backpack resembles what the Woodland and Appalachian Native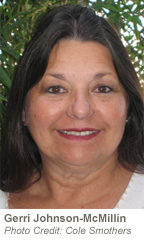 Americans used to gather their food or carry their belongings. You will use different reeds to create this backpack - which can be used to gather materials for future basketry workshops.
All levels are welcomed to participate, from beginners to advanced.
Cost: $175. Includes materials and lunch.
Born in Pittsburgh, Pennsylvania, Gerri Johnson-McMillin has been creating art since early childhood. She has always loved the fiber arts - crocheting, sewing, needlepoint and basketry, following her first class in 1972. While her main interest is basketry, she employs various fiber techniques, including weaving, spinning, and knotting. Gerri is an Internationally exhibiting artist and has her artwork in the permanent collections of the Long Beach Museum of Art and the Museum of Ventura County.

We recently presented two wonderful workshops:
We recently presented The Sacred Vessel workshop with Richard Flores at the Center. It was a wonderful event and the Center was alive with creative energy.
Learn more about these workshops and view additional photos on Facebook. Click here!
Please call 805-646-3381 or email BeatriceWoodCenter@gmail.com for more information on our exhibitions, workshops, and performances.


The Library and Study Center are an important part of our educational programming. Beatrice Wood's collection of art books, many of them rare and out-of-print, is an important aspect of her gift to the Happy Valley Foundation - given with the hope that they will be used in arts education. The 2,000 volumes range in subject from ancient art from myriad civilizations to modern artists. The library, previously available only to scholars and educators, is now available to individuals visiting the Center who want to expand their knowledge of the arts. Please call 805-646-3381 or e-mail BeatriceWoodCenter@gmail.com for more information.
If you are interested in participating in a future event at the Center, let us know. I promise that you'll enjoy the experience of creating art and learning new creative processes in Happy Valley.
Hope to see you soon!

Kevin Wallace
Director, Beatrice Wood Center for the Arts
& the Happy Valley Cultural Center
Join Our Email List
Stay informed on upcoming events at the Beatrice Wood Center for the Arts!
To receive news and event accouncements, please email BeatriceWoodCenter@gmail.com
and ask to be added to our email list.
Thank you!
"...In an age when so much of living and thought is mechanized, it is good that a few still love objects that hands touch. They breathe a magic life of their own."
~ Beatrice Wood