Previous Events
Workshop, Artist Reception, & Evening Performance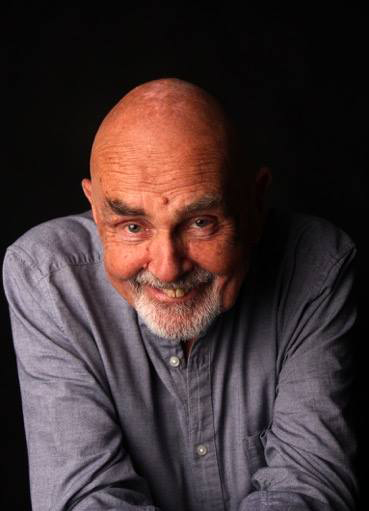 Hans-Joachim Roedelius
Workshop with Hans-Joachim Roedelius
2:00 pm
Members: $20 / Non-members: $25
This is an once-in-a-lifetime opportunity to experience a legendary figure in music history
sharing his philosophies and processes.


Rosa Roedelius: Landscape Installation

Reception for the Artist
4:00 pm
Free to the Public

Performance Featuring Hans-Joachim Roedelius,

Martha Roedelius, Rosa Roedelius & Chandra Shukla
with Special Guest, Jim of Suburbanoid


Hans-Joachim Roedelius Performing
With Rosa Roedelius (left) and with Martha Roedelius (right)

Members: $20 / Non-members: $25
A rare live performance by this legendary figure, in collaboration with his family and friends,
in the intimate setting of Logan Gallery.

About Hans-Joachim Roedelius
Hans-Joachim Roedelius (b. 1934, Berlin) was a founding member of the Berlin arts lab Zodiak in 1968, followed by the influential band Kluster (later Cluster and Qluster) and Harmonia. With over 2,000 compositions and over 250 releases, he is today a legendary figure, having influenced numerous artists, from Brian Eno to U2.
Creator of the More Ohr Less Festival in Lunz, Austria and Honorary president of the Jazz festival Moving Cultures in Tirana, Albania, Roedelius continues to record and perform, often in collaboration with an international array of cutting-edge musicians.
Hans-Joachim Roedelius' relationship with the Beatrice Wood Center for the Arts dates back to its beginning, when Director Kevin Wallace was introduced to Liam O'Gallagher and Robert Rheem, artists who supported the commission of a sound installation at the Center. The weekend of the sound installation's debut, Roedelius came to perform at the Center, returning a second time to perform and present a workshop for students at the Besant Hill School of Happy Valley. A decade after his initial involvement, the Center is pleased to again welcome Hans-Joachim Roedelius, his family, and collaborators, for a workshop and performance.
Join Our Email List
Stay informed on upcoming events at the Beatrice Wood Center for the Arts!
To receive news and event accouncements, please email BeatriceWoodCenter@gmail.com
and ask to be added to our email list.
Thank you!
The Beatrice Wood Center for the Arts is Open to the Public
Fri, Sat, & Sun 11:00 am - 5:00 pm.
8585 Ojai-Santa Paula Road, Ojai, CA 93023
805.646.3381
BeatriceWoodCenter@gmail.com