Beatrice Wood Center for the Arts
We are Open this Weekend!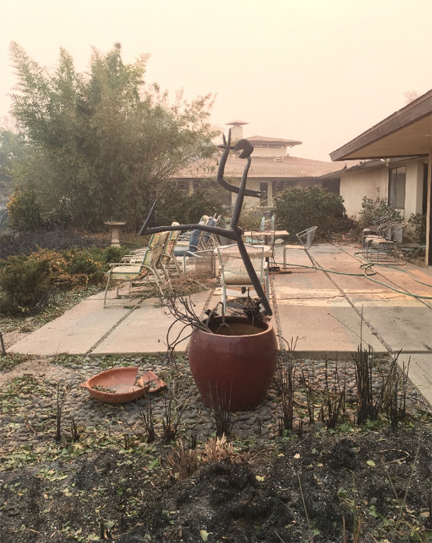 As we reported earlier, the Center survived the fire, though there was some damage to the roof and building, which we believe will be covered by insurance. We lost a lot of the growth around the Center and have been busy removing those trees and plants that will obviously not survive, as well as items that were displayed outside and lost in the fire. All of this work is not covered by insurance, so if you'd like to support our recovery, please become a member (you may also upgrade your membership), or purchase something from beatricewoodstudio.com or from the Center's online store.
We can't begin to tell you how happy we are that Beatrice Wood's home and studio survived, as well as Logan House, the home of the Happy Valley Cultural Center. Our work is so closely tied to this place and we can't imagine life without it!