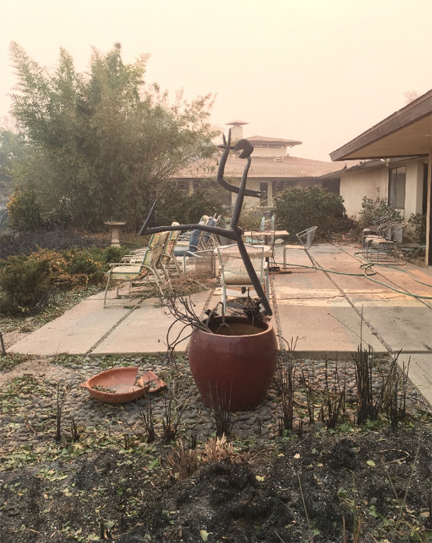 Thursday, December 7, 2017
Unfortunately all of our neighbors were not so fortunate. The fires continue and we are monitoring the news and hoping for the best for all concerned. Fire is unpredictable, but we are confident that it won't come back in our direction, as we are surrounded by scorched earth. The beautiful views that you all know from driving up to the Center are charred and burnt brush. Thanks so much for your calls, e-mails and texts, but we are safe and will soon begin clean-up and repairs. Though we may never meet the firefighters who fought back the fires that came to the Center's doorstep, we are filled with gratitude.
We will be closed for one more weekend (the weekend of Dec. 15th), but you will hear from us soon, and we will continue our work.
All the best,
Sheryl, Zelda & Kevin