Greetings from Happy Valley!
I'm writing to share upcoming workshops, exhibitions, and performances with you.

Our first workshop of the year will be Ceramics and Shamanism, with Professor Richard Flores. Participants will explore the role of the shaman in indigenous cultures through the use of ceramics. Learn how fetish objects and ornament have been used historically, while exploring myriad techniques for working in clay. The workshop will culminate in a Raku-firing of objects created over the weekend, with participants taking home their creations.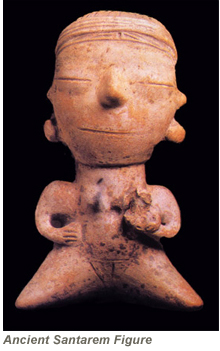 Ceramics and Shamanism will be presented February 14 - 16 and the cost is $250, which includes all materials and lunch everyday. We offer student discounts and also have a special couples discount for this workshop in celebration of Valentine's Day. We love giving people wonderful reasons to get away to Ojai for the weekend!
Upcoming workshops include Plein-Air Painting with Jennifer McChristian, Exploring the Monoprint with Christine Carroll, and for the first time I'll be leading writing workshops at the Center, including Embracing Destiny: Journaling, Creative Writing and The Inspired Life and Identity and Exhibition: A Writing Workshop for Artists.
Click here for more information about upcoming workshops.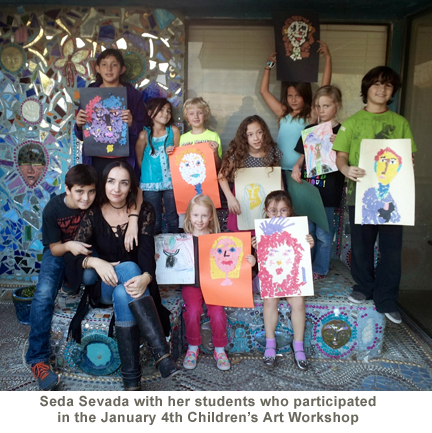 Ever concerned with the next generation, we have Children's Art Workshops, presented by Seda Sevada, on the first Saturday of every month. These workshops are free and I am always impressed by the work of these young artists!
Click here for more information about our Children's Art Workshops.

We are please to present California Fibers, an exhibition that includes weaving, basketry, sculpture, quilting, embroidery, felting, surface design, knitting, crochet, wearables, and mixed media.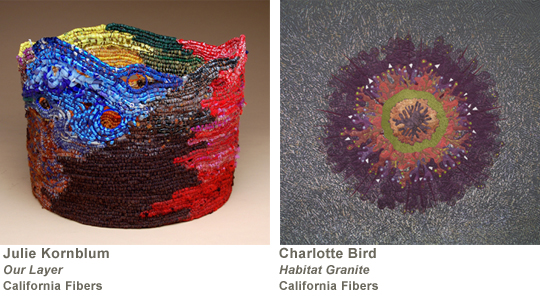 The exhibition features members of California Fibers, an organization founded in 1970 to support artistic growth and professional advancement for contemporary Southern California fiber artists. It is being presented in conjunction with a larger exhibition at SOKA University Art Gallery that I had the pleasure of jurying.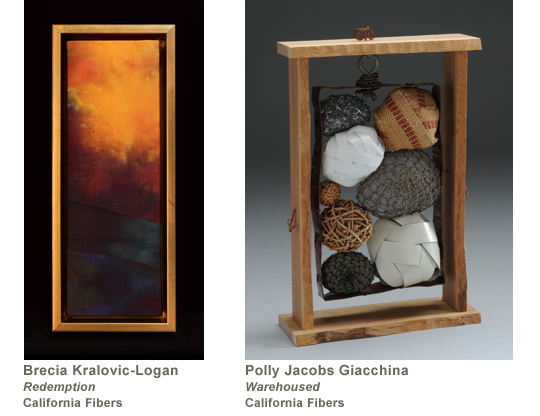 The California Fibers exhibition will be presented February 8th - March 30th, with the Opening Reception on Sunday, February 9th, from 2 - 5 pm.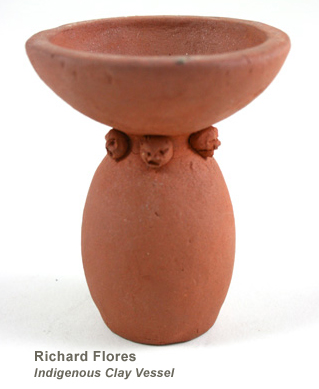 Our second exhibition of the year will be Journey to the Center of YOUR Earth, featuring works created during a workshop at the Center in 2013 that explored various approaches to working with natural and man-made materials to promote awareness of the relationship between the earth and civilization. The work of diverse individuals, including Marcel Duchamp, Nader Khalili, Edward Kienholz, Robert Rauschenberg, Andy Goldsworthy, Kurt Schwitters, Joseph Cornell, James Turrell, and Robert Smithson were explored. Participants learned a variety of approaches, from taking clay from the earth and processing it to repurposed objects cast away by modern civilization to create works of art.
The Journey to the Center of YOUR Earth exhibition will be presented March 1st - April 20th, with the Opening Reception on Saturday, March 1st from 2 - 5 pm.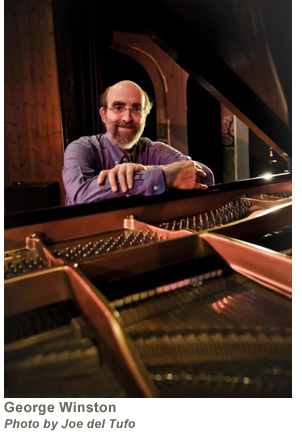 We are very pleased to announce that we will be presenting a performance by George Winston at the Zalk Theater in Happy Valley on May 19th.
Winston was influenced early in life by instrumental rock and instrumental R&B, including Floyd Cramer, the Ventures, Booker T & The MG's, Jimmy Smith, and many more. Inspired by R&B, jazz, Blues and rock (especially the Doors), George began playing organ in 1967. In 1971 he switched to the acoustic piano after hearing recordings from the 1920s and the 1930s by the legendary stride pianists Thomas "Fats" Waller and the late Teddy Wilson. In addition to working on stride piano, he also at this time came up with this own style of melodic instrumental music on solo piano, called folk piano. In 1972, he recorded his first solo piano album, Ballads and Blues 1972, for the late guitarist John Fahey's Takoma label. Since 1980 George has released ten other solo piano albums, as well as soundtracks and albums featuring Hawaiian Slack Key guitar and harmonica.
The Zalk Theater is a considerably smaller venue than the artist normally plays and we expect the concert will sell out well in advance.

Tickets: $50.00.
Click Here to Purchase Advance Reservations!

If you'd like to assist us in caring for Beatrice Wood's legacy while presenting exhibitions, educational programming and performances, click here to learn more about the challenge grant from the Windgate Charitable Foundation, that will match any donation you make.
We've created a video about the Center to share our mission and programming. Click below to view the video, which I hope you might share with your friends by e-mail or social media to assist in sharing the life and work of Beatrice Wood, as well as the Center's activities.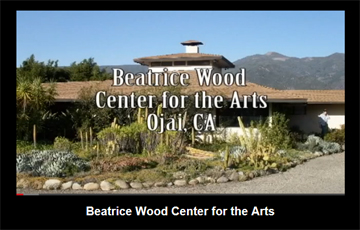 Thank you for your continued interest in and support of the Center.
Wishing you all the best for the New Year!
Call 805-646-3381 or email BeatriceWoodCenter@gmail.com for more information on our exhibitions, workshops, performances, and events.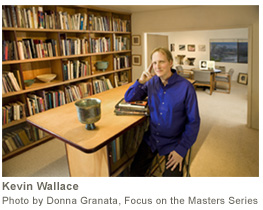 Kevin Wallace
Director, Beatrice Wood Center for the Arts
& the Happy Valley Cultural Center
Join Our Email List
Stay informed on upcoming events at the Beatrice Wood Center for the Arts!
To receive news and event accouncements, please email BeatriceWoodCenter@gmail.com
and ask to be added to our email list.
Thank you!
"...In an age when so much of living and thought is mechanized, it is good that a few still love objects that hands touch. They breathe a magic life of their own."
~ Beatrice Wood