Education
Previous Workshop
Presented by Cord International Media Group

A rare opportunity usually reserved only for those who have committed years to the serious study of hula. Participants will learn the Oli Mahalo chant which will be taught in the Hawaiian language. Mahalo is a sacred Hawaiian word of thanks and gratitude.
This will be followed by hands-on instruction and guidance to create a gorgeous carnation and marigold flower Lei Poni Mo'i, known as a crown lei.
Participants will then learn a sweet 'auana (modern) hula called Puamana and encouraged and welcomed to perform the hula dance they learned while wearing the crown lei they created.
Immediately following the workshop participants will be treated to a performance by Kumu Hula Sylvia Puanani Edgar.
In the Hawaiian culture it is important to always stay attached to the ancients, to honor ones ancestors, and stay connected. This workshop will allow participants to merge traditions and be able to wear their crown lei on Dia de los Muertos also known as Day of the Dead, November 1st; a day acknowledged internationally by many cultures as a time to honor and remember our departed loved ones.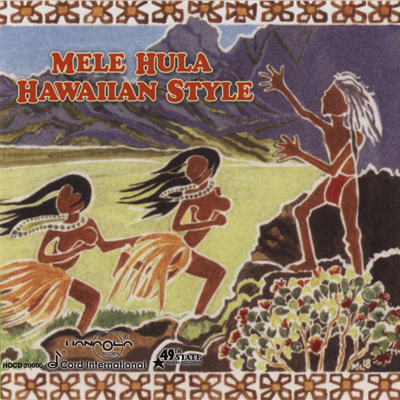 Participants will receive a complimentary copy of the CD Mele Hula Hawaiian Style, a Hana Ola Vintage Hawaiian Treasures Series compilation featuring traditional territorial days hula performed in the Hawaiian language. Puamana is one of fifteen recordings on the CD allowing participants to practice their newly learned hula at home.

Listen to Cord International's Mele Hula Hawaiian Style
Listen to Oli Mahalo chant participants will be learning.
A Kumu Hula is a master teacher of Hawaiian dance and so much more, embodying the attributes of teacher, artist, director, and cultural leader. Sylvia Puanani Edgar was recognized as Kumu Hula at the tender age of 15. Edgar participated in the world famous Merri Monarch Hula Competition in 1977, making history as part of the very first halau (school) originating outside of the Hawaiian Islands allowed to compete. She has been making history ever since. Sylvia Puanani has recorded multiple CDs including two praised solo chant albums. She has served as choreographer for music videos & live shows for such notables as Grammy Award winner's Daniel Ho and Tia Carrere as well as many more too numerous to mention. Edgar was a featured vocalist for the film & soundtrack Soul Surfer, the inspiring true story of internationally ranked teen surfer Bethany Hamilton. She is the Director of Hula Halau O Puananiha'aheo a non-profit hula school teaching traditional ancient & modern hula in Ventura. Edgar is dedicated to the preservation of Hawaiian culture through hula (dance), oli (chants), music and lei making.

Hear Sylvia Puanani Edgar perform an ancient Oli Lei chant
Ojai native and resident Maryann Cord, CEO of Cord International Media Group is producing the workshop for the Beatrice Wood Center for the Arts cultural programming. Cord International's Hana Ola Records is known as the first name in vintage Hawaiian music, a music recording and licensing company passionately dedicated to preserving, restoring and releasing lost real Hawaiian music, with a catalog of over 2500 recordings.
Cost: $60 per person. Includes all materials, lunch & performance.
No experience necessary.
Reserve your space now!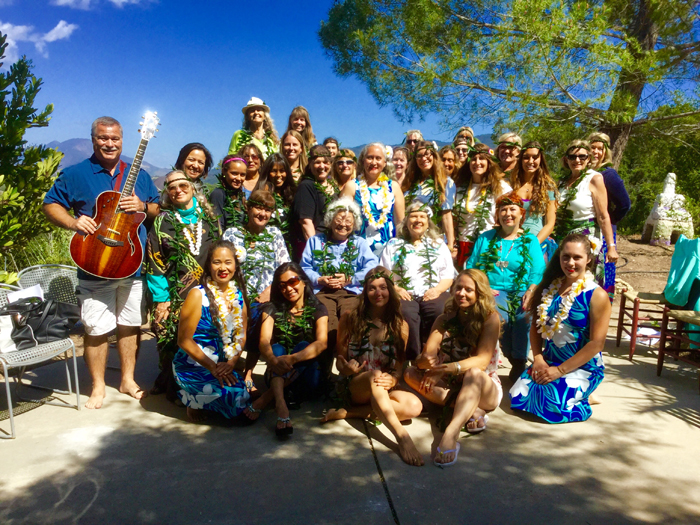 Ojai Hula Workshop Participants - April 30, 2016


The Beatrice Wood Center for the Arts
Tel: 805-646-3381, Email: BeatriceWoodCenter@gmail.com.

Our workshops and classes all take place at the Beatrice Wood Center for the Arts (driving directions).

Learn more about our workshops and view additional photos on Facebook. Click here!
Please call 805-646-3381 or email BeatriceWoodCenter@gmail.com for more information on our exhibitions, workshops, and performances.