Education
Previous Workshop
Presented by Cord International Media Group

A rare opportunity usually reserved only for those who have committed years to the serious study of hula. Participants will begin by learning the ancient Oli Lei chant, used when a dancer dresses for a performance, which will be taught in the Hawaiian language, with an explanation of the meaning in English.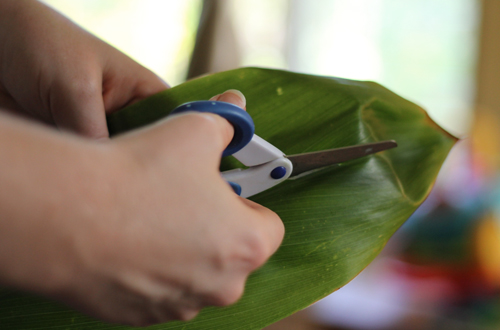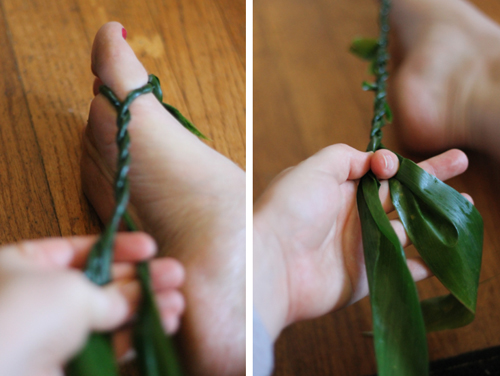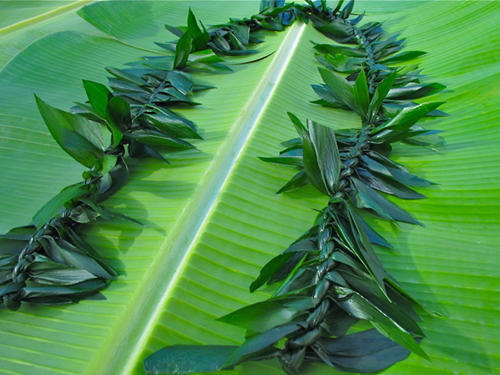 Ti-Leaf Lei
This will be followed by learning to make an intricately braided Ti-Leaf lei. In ancient Hawaii the Ti-Leaf was planted around dwellings to ward of malevolent spirits, and stalks of Ti-Leaf were also used as flags of truce and peace. Lei-making competitions and demonstrations are common on May 1st known as Lei Day in Hawaii, and as this workshop is presented on April 30th it will to allow participants to wear their lei on May Day.

Watch Video of a Ti-Leaf Lei being made by Nani Edgar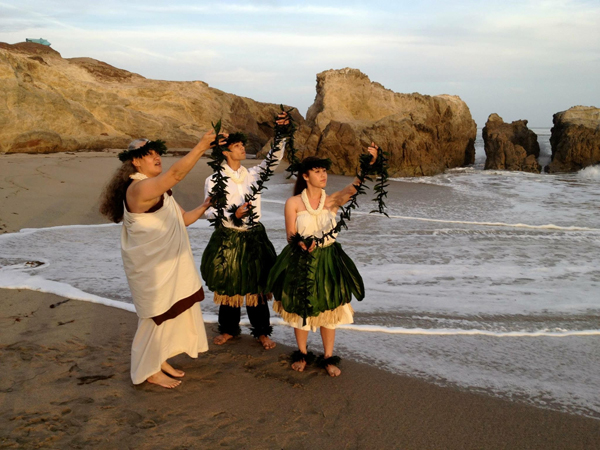 Participants will then learn a Hula Kahiko. Kahiko is the most ancient form of hula dance, a sacred solemn hula danced to the chanting of the Kumu Hula (the master teacher). Immediately following the workshop participants will be treated to a performance by Kumu Hula Sylvia Puanani Edgar and surprise guest performers. Participants will be welcomed to perform the ancient hula dance they learned while wearing the lei they created.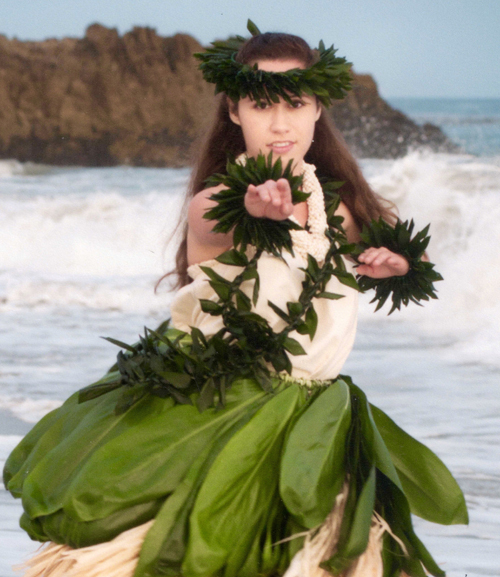 Nani Edgar
There is no experience necessary to participate in this workshop and participants will receive a copy of the CD Ancient Hula Hawaiian Style, a Hana Ola compilation presenting the voices of legendary chanters in the ancient hula style drawn from the archives of five important Hawaiian labels from the 1930s to the 1950s. The CD includes a 24-page booklet with historical essay, performer profiles, and Hawaiian-language texts and translations. Curated by respected scholar Dr. Amy Ku'uleialoha Stillman.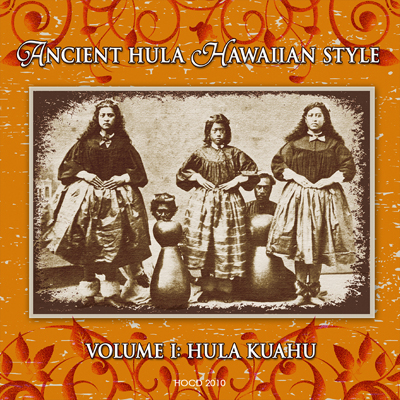 Ancient Hula Hawaiian Style CD
Click to read a review of the CD
A Kumu Hula is a master teacher of Hawaiian dance and so much more, embodying the attributes of teacher, artist, director, and cultural leader. Sylvia Puanani Edgar was recognized as Kumu Hula at the tender age of 15. Edgar participated in the world famous Merri Monarch Hula Competition in 1977, making history as part of the very first halau (school) originating outside of the Hawaiian Islands allowed to compete. She has been making history ever since. Sylvia Puanani has recorded multiple CDs including two praised solo chant albums. She has served as choreographer for music videos & live shows for such notables as Grammy Award winner's Daniel Ho and Tia Carrerre as well as many more too numerous to mention. Edgar was a featured vocalist for the film & soundtrack Soul Surfer, the inspiring true story of internationally ranked teen surfer Bethany Hamilton. She is the Director of Hula Halau O Puananiha'aheo a non-profit hula school teaching traditional ancient & modern hula in Ventura. Edgar is dedicated to the preservation of Hawaiian culture through hula (dance), oli (chants), music and lei making.

Hear Sylvia Puanani Edgar perform an ancient Oli Lei chant
Ojai native and resident Maryann Cord, CEO of Cord International Media Group is producing the workshop for the Beatrice Wood Center for the Arts cultural programming. Cord International's Hana Ola Records is known as the first name in vintage Hawaiian music, a music recording and licensing company passionately dedicated to preserving, restoring and releasing lost real Hawaiian music, with a catalog of over 2500 recordings. "The work that Auntie Sylvia is doing is tremendous," says Cord. "It is so very important to pass on to future generations the rich legacy of Hawaiian culture and hula. I am so grateful that she has agreed to share a little bit of her wisdom with all of us."
Cost: $50. Includes all materials and lunch.
Reserve your space now!


The Beatrice Wood Center for the Arts
Tel: 805-646-3381, Email: BeatriceWoodCenter@gmail.com.

Our workshops and classes all take place at the Beatrice Wood Center for the Arts (driving directions).

Learn more about our workshops and view additional photos on Facebook. Click here!
Please call 805-646-3381 or email BeatriceWoodCenter@gmail.com for more information on our exhibitions, workshops, and performances.